average faster MTTR
Identify real threats sooner for faster time-to-resolution.
reduction in alert volume
Automated alert triage reduces analyst fatigue while improving efficiency.
in savings per monh
Easily highlight the value of security to stakeholders, executives and boards.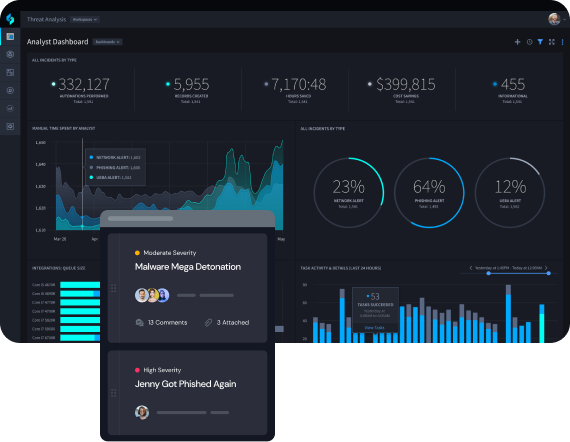 Protect Critical Medical Data with Ease
Swimlane integrates with any security tool to help keep patient and business data secure. Gain visibility across disparate environments with simple yet powerful integrations.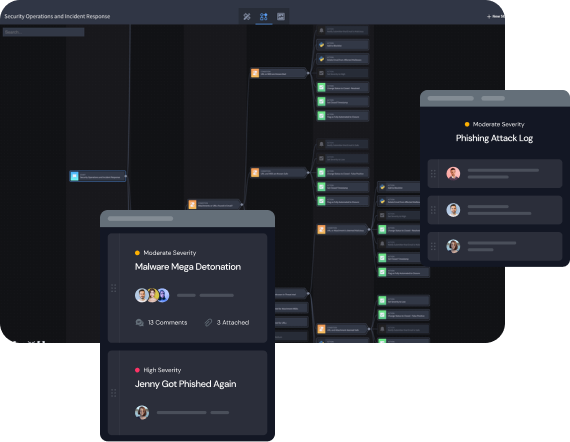 Increase SecOps Actionability by 20x
Automate repetitive, manual tasks to save analysts time and stop threats sooner. Swimlane takes action closer to the point of inception, processing more data and eliminating  security blind spots.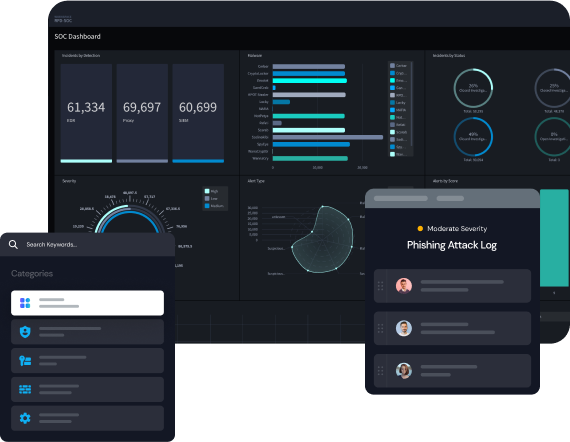 Leverage Automation to Ensure Compliance
Maintain HIPAA compliance and align with common frameworks like NIST, HITRUST, ISO and more. Swimlane automates incident response processes to ensure analysts follow security processes with precision.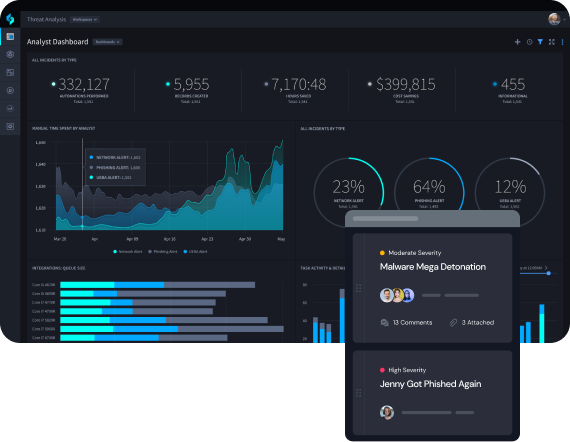 Gain Insight and Improve SecOps Performance
Customized dashboards and reporting enable CISOs and leaders to quickly identify metrics and areas of improvement across the entire hospital and healthcare technology ecosystem.
Swimlane ROI Calculator
Find out the savings you can achieve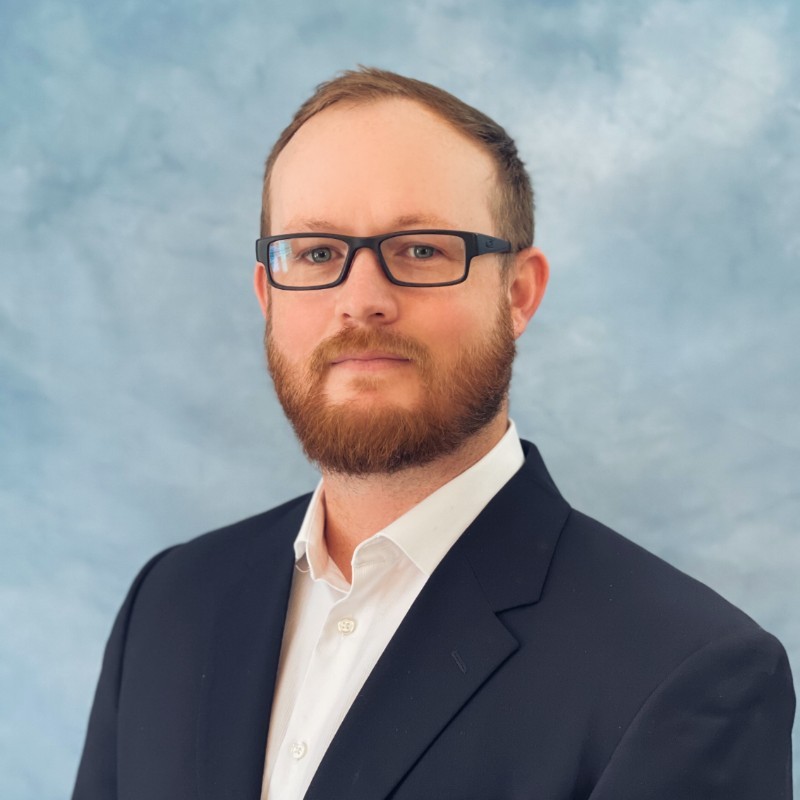 What makes Swimlane different is the ability to customize exactly what you need to get out of a SOAR platform. You're not limited to prebuilt toolsets and your engineers can really create what they need to based upon your specific attack surface for your organization.

Jonathan Kennedy
Chief Information Security Officer

Swimlane maximizes the utility of how we could actually automate the response and the enrichment of events that we receive. It's a whole ecosystem.

Wai Kit Cheah
Senior Director – Security Practice

Explore Swimlane Turbine
The world's more capable security automation platform