Reasons Why Customers Rely on Swimlane
#1 rated SOAR on Gartner Peer Insights
Fortune 500s rely on Swimlane for security automation
Proven to integrate with anything your environment demands
Swimlane vs. Other SOAR Products
Not Resource Intensive
Legacy SOAR solutions are known to be complex and resource intensive. These full-code automation products require dedicated developers to build integrations and customize playbooks. Only the most mature SOC teams are equipped to handle legacy SOARs.
No Vendor Lock-in
Legacy SOAR solutions are typically associated with vendor lock-in and the inability to automate beyond SOC use cases. Most legacy SOAR tools have become a victim of consolidation into a larger security company's technology stack, stunting innovation in automation and limiting integrations because of a vendor's competitive considerations.
Case Management & Reporting
No-code automation tools lack robust features like case management, dashboards and reporting, which are essential for effectively bringing humans into the loop of automation. This human interaction is essential for applying business logic, extending security automation beyond the SOC, and improving the organization's risk posture over time.
Unlimited Use Cases
No-code automation restrains security teams to a limited number of use cases, without the opportunity to have customized operations that fit unique business needs. As companies grow, their needs for security automation evolve and extend to less common use cases inside and beyond the SOC. This is where Swimlane's low-code approach shines.
Swimlane Turbine: Modern Security Automation
Active, autonomous and adaptable. Swimlane Turbine is a breakthrough low-code security automation platform that combines human and machine intelligence to serve as your system of record for security.
Active Sensing Fabric
Big data requires big automation. Legacy SOAR platforms were designed for basic SOC use cases rather than for throughput or processing power. Turbine's Active Sensing Fabric ingests greater amounts of harder-to-reach telemetry to power automation at cloud-scale.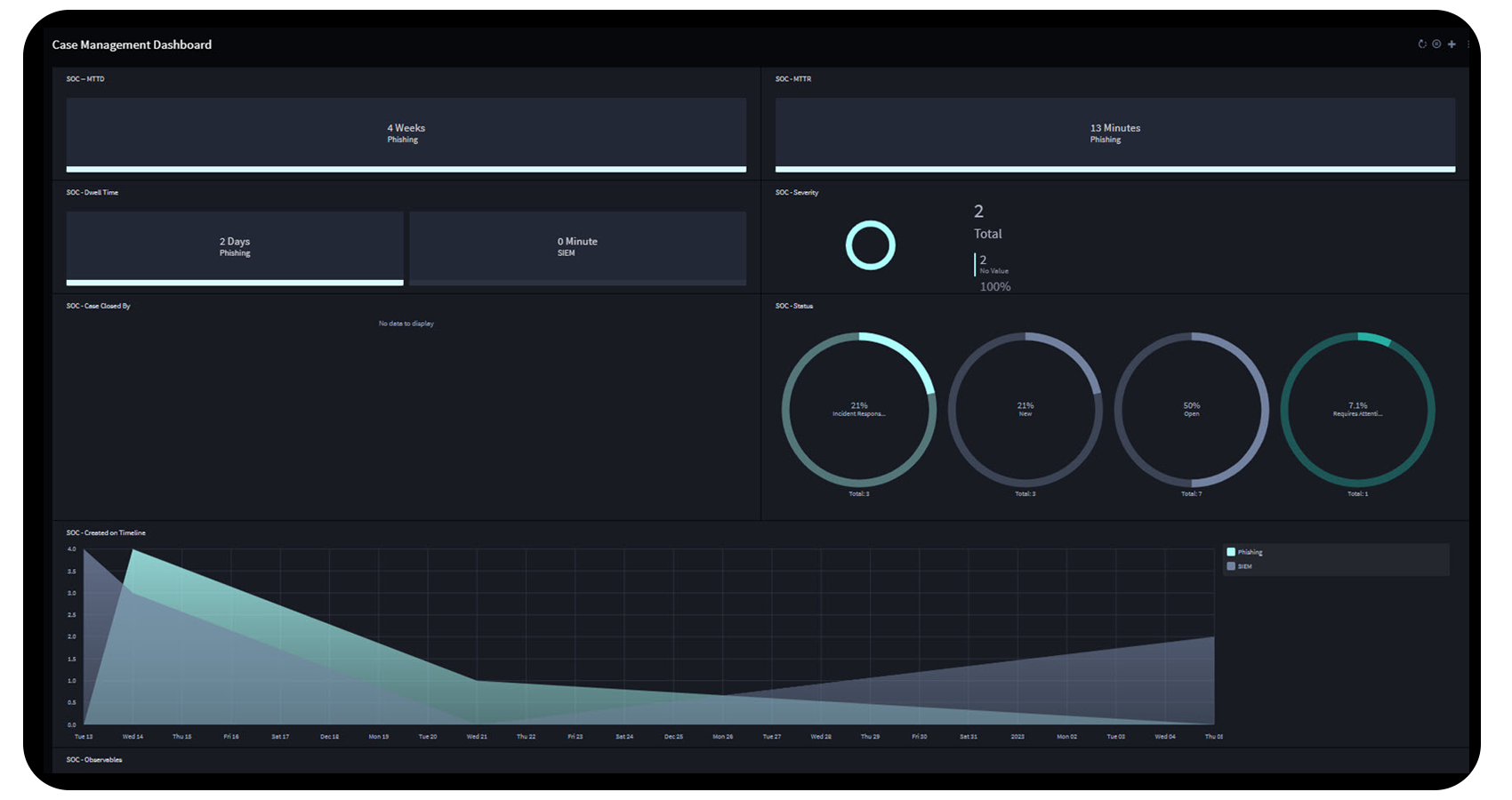 Autonomous Integrations
Security teams are increasingly looking to integrate with tools that are typically siloed from a SecOps perspective, like cloud applications, IoT, and data center edge computing. Turbine's Autonomous Integrations make it possible to connect to any API without the dependency on developer resources to build or maintain the integration.
Adaptable Low-code Playbooks
Automation has the potential to help solve most SecOps challenges, but the complexity and rigid nature of legacy SOAR tools has been a barrier for most organizations. Turbine's Adaptable Low-Code Playbooks democratize automation in and beyond the SOC so domain experts can become citizen automators.
Actionable Insights
SecOps is highly nuanced, and unfortunately that translates into complexity in many SOC platforms. Turbine is different. Its solutions are designed with a highly composable user interface so that case management, dashboards and reporting features can be tailored to provide actionable insights for diverse stakeholder groups.
Ensuring Customer Success
Automation Assessment Services
Insight-driven recommendations assist in identifying high-value use cases for your business.
Proof of Value
Process
Time-proven testing processes and methodologies to quickly demonstrate Swimlane's value within your environment.
Quickstart Migration Services
Reduce time-to-value with pre-bundled automation solutions.
ROI
Calculator
Automatically quantify Swimlane's impact on your business operations, efficiency, and time to respond.
Training and
Certification
Self-paced education programs help you maximize your automation skills and expertise.
Intense Customer Success
All of Swimlane's expertise at your fingertips: Customer Success, Pro Serv, Tech Support, Training & more.
of level I alert
automation
reduction
in playbook building
The most important aspect of SOAR is that we can build the playbook the way we want it and we're able to share the operational results on the dashboard. Swimlane's playbooks and dashboards are highly customizable, which was the biggest reason for our selection.

Kenji Kojima
Chief Specialist, Security Strategy Group, Cyber Security Center,
Corporate Technology Planning Div. of Toshiba Corporation

I would say that if you can dream it, you can do it with Swimlane. I'd encourage an organization to bring unique, greenfield ideas to the table from the start. That way, with Swimlane's team, you can tailor the value of the project to your environment and culture.

Rob Perrin
Senior DevSecOps Engineer
Weedmaps

Ready to Get Started?