per month in savings
Improve managed services staff efficiencies without hiring more analysts.
automations executed per month
Automate hundreds of hours of manual tasks.
saved per month
Do more with less and streamline operations to grow your business.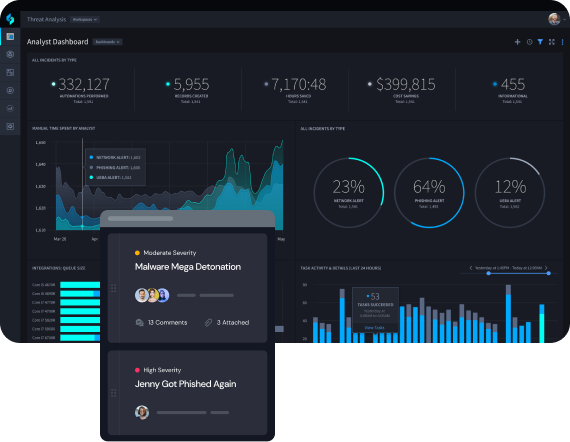 Maximize Efficiency and Improve Bottom Line
Purpose-built for MSSPs and MDRs, Swimlane's SOAR solution delivers orchestration, automation, and response capabilities in a holistic, multi-tenant workbench to ease the daily burden on analysts and improve levels of service for managed customers.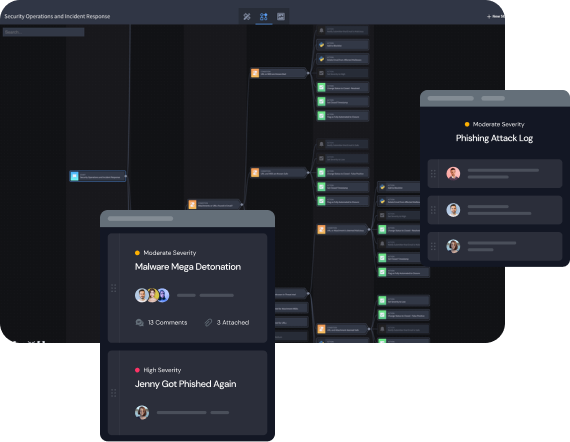 Deliver Complex Managed Services at Scale
MSSPs must deliver high-performance services across diverse clients, processes and technologies while maximizing resources and business operations. Swimlane provides powerful automation capabilities that enable MSSPs to deliver improved levels of service and security.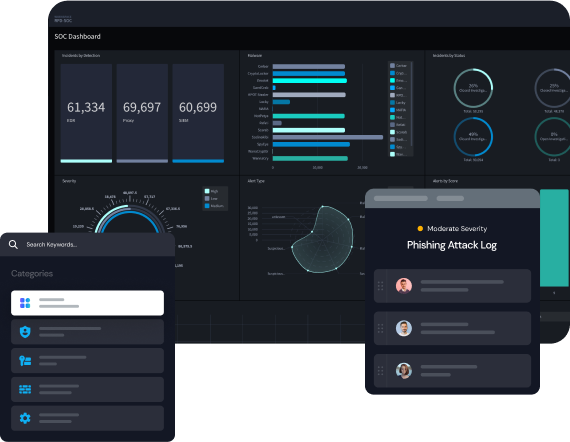 Expand Services and Grow Revenues with Ease
Beyond improving security operations, Swimlane can help generate additional streams of revenue with use cases like VPN monitoring, domain squatting and MDR.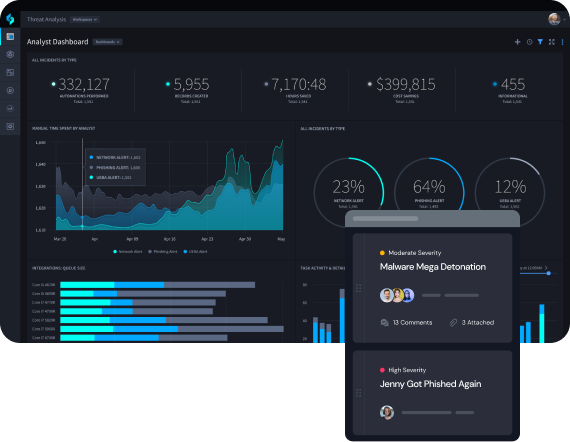 Integrate with any Customer Technology
Gain visibility into and orchestration for all of your customer's tools with autonomous integration capabilities. A true system of record for security operations that enables MSSPs to quickly jump between cases in customizable dashboards.
Swimlane ROI Calculator
Find out the savings you can achieve

With Swimlane, we didn't have to try and fit our outcome into a preconceived box that had already been developed. Swimlane allowed us to build something that worked for us and how we operate.

Matt Helling
Head of Cyber Services

We have actually overachieved what I started off with as the KPI, and that's a great success in my opinion. Swimlane has become an essential core component of our SOC. It's part and parcel of our SOC operations today, and I would say that it's almost impossible to do without Swimlane.

Wai Kit Cheah
Senior Director – Security Practice

Resources to Help MSSPs and MDRs with Security Automation
Explore Swimlane Turbine
The world's most capable security automation platform