Increase in SOC efficiency
ProCircular saw a 60% increase in their teams response capabilities in a 45-day proof of value. 
Saved per investigation
1898 & Co. saves 45 minutes per investigation by leveraging low-code automation.
Business growth
Softcat reduced the cost of new customer acquisition and grew their business without adding headcount. 
Unify Automation to Maximize Profitability and Growth
Micro-automation is not enough to maximize MSSP business growth. Leading MSSPs who leverage low-code security automation drastically reduce their costs of goods sold (COGS) and deliver differentiated outcomes to their customers.
Cyber-readiness Outcomes
Business impacting breaches like ransomware, fraud and insider threats are on the rise. Security automation platforms enriched threat intelligence and provide cross-environmental alert context so that MSSPs can deliver the cyber-readiness outcomes that their customers expect.
Real-time Responsiveness
MSSPs who leverage low-code security automation platforms can disrupt or contain active threats on behalf of their customers. To achieve this, MSSPs need extremely flexible automation solutions that can adapt to any use case or client approval structure
Meaningful Results 
Mean-time-to-resolution (MTTR), mean-time-to-detection (MTTD) and return-on-investment (ROI) are just a few of the metrics that matter to MSSPs. Security automation platforms with human-readable dashboards and reporting make it easy to demonstrate results. 
Scale Client On-boarding
Onboard new clients in 30 days with Swimlane Turbine. Use case management to customize your own client onboarding form and simplify the process of configuring integrations with the necessary credentials.
Manage and Track Client Approvals
Establish your own system of record for each client with integrated communication tools. Turbine's case management application can be adapted to ingest emails and their attachments, for approval tracking.
Customize Detection & Response Workflows
Expand revenue streams by automated advanced use cases like domain squatting and threat hunting. Turnine's built in threat intelligence and low-code playbooks help MSSPs build unique playbooks in half the time.
Low-Code Automation Features for MSSPs
Active Sensing Fabric 
Turbine ingests, de-duplicates, correlates and enriches data from broad and hard-to-reach telemetry sources.
Multi-Tenant and Multi-Brand Infrastructure
Turbine is a cloud-native platform that delivers unparalleled resilience, scale, performance and lower cost-of-goods sold for MSSPs.
Dynamic Remote Agents
Remote agents are highly secure restless sensors that connect Turbine to internal systems without the need for MSSPs to configure complicated networks or multiple VPNs.
Ecosystem-Agnostic Integrations
Turbine uses connectors to deliver real-time integration with any REST API. Pre-built connectors available through an in-app marketplace, and on-demand connectors can be built at no cost.
Generative Artificial Intelligence
Turbine offers a pre-built ChatGPT connector in its in-app marketplace. This integration can be used to summarize alerts and query the internet or Swimlane documentation to help answer questions.
Community-Sourced Threat Intelligence & Enrichment 
Turbine can be used to correlate IOC data across an MSSP's entire customer base. This results in community-sourced threat intelligence that improves investigation speed and accuracy.
Highly Composable Reporting & Analytics
Combines human and machine intelligence in Turbine to generate actionable insights like performance metrics, incident response times, automation efficiency and other KPIs.
Unlimited Users and Role-Based Access Control
The Turbine full-featured platform is available to MSSPs with no-charge for additional users. Robust role-based access control (RBAC) helps ensure secure automation development.
Swimlane ROI Calculator
Find out the savings you can achieve
Leading MSSPs Fuel Their Business Growth with Swimlane

We have actually overachieved what I started off with as the KPI, and that's a great success in my opinion. Swimlane has become an essential core component of our SOC. It's part and parcel of our SOC operations today, and I would say that it's almost impossible to do without Swimlane.

Wai Kit CheahSenior Director – Security Practice
Lumen Technologies

The flexibility of the Swimlane platform makes it the ideal solution for both our company and our customers to harness the power of low-code security automation, allowing every team member to create response processes that align with unique business processes.

Patrick SchrautSenior Vice President of Cybersecurity
NTT DATA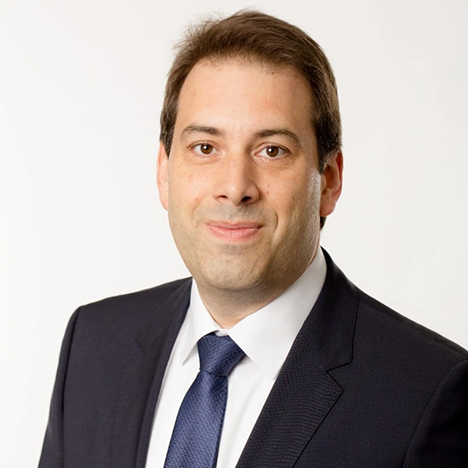 With Swimlane, we didn't have to try and fit our outcome into a preconceived box that had already been developed. Swimlane allowed us to build something that worked for us and how we operate.

Matt HellingHead of Cybersecurity
Softcat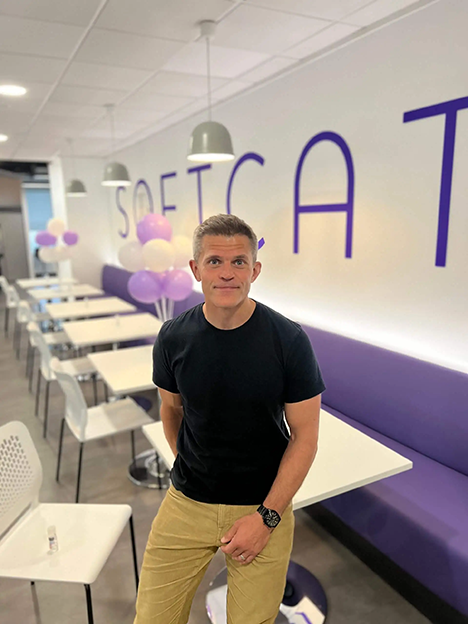 Swimlane is really going to be the backend brain of our technology stack for the future. Not only will it help with automation and orchestration, but the big draw for us was the flexibility and ease of integrations for a more product-agnostic approach

Brandon Potter
CTO

When we were searching for automation, we found Swimlane to be one of the few products that actually allowed us a more versatile and custom build into automation.

Zach Tielking
Chief Cyber Forensicator
Explore Swimlane Turbine
The world's most capable security automation platform