Why Connect Siloed Tools and Teams?
Security teams must keep the enterprise secure and protect complex technology environments. Each department requires software, tools and secure credentials – all of which must be constantly monitored. Security tools promise to help make the job easier, but SOC teams need a variety of tools to actually save time. The result is a laundry list of disjointed tools that lack cross-communication and cloud integration.
Autonomous Integrations
Real-time integration with any REST API
Ecosystem-agnostic integration network
Integrations that apply business logic to playbook execution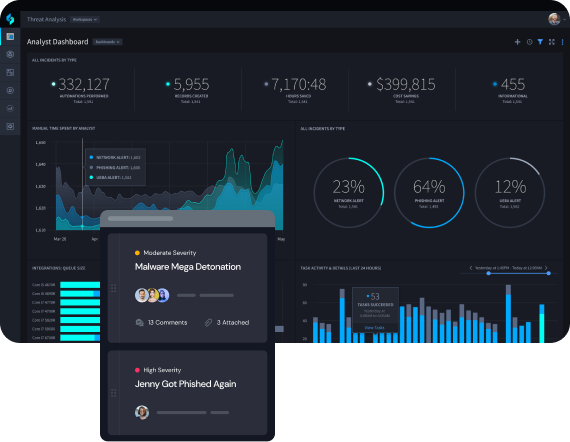 Extend Visibility into your Tech Stack for 20x More Actionability
See across complex, disjointed environments easier. Instant integrations enable your team to see beyond the SOC and defend the whole enterprise.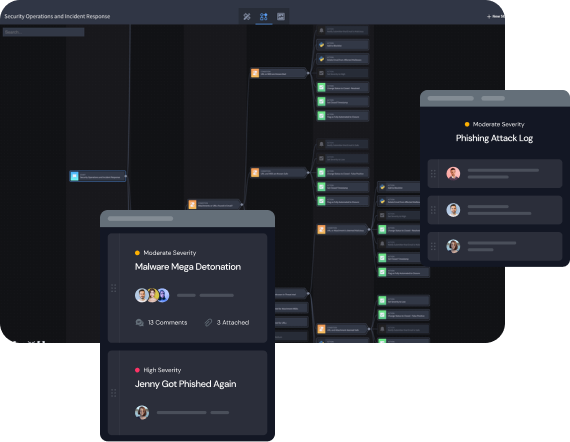 Save Analysts Time for Strategic Work
Reduce the time required to filter, sort and visualize data across security tools. Automatically triage alerts across environments so analysts can spend more time on complex threats.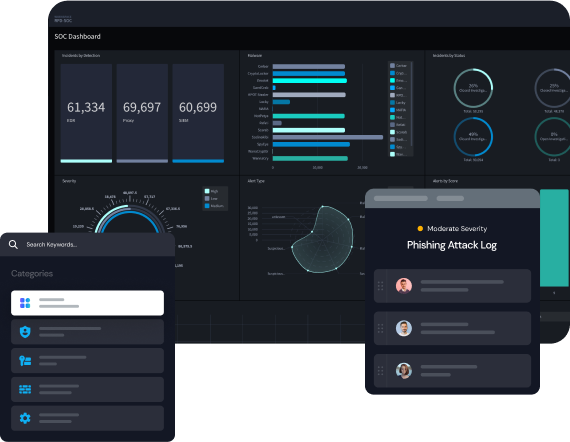 Improve SecOps Metrics at Scale
Reduce MTTD and MTTR by 50% for faster incident response times across tech stacks. Visualize real-time security performance data in customizable reports. Make better decisions and act faster with real-time data.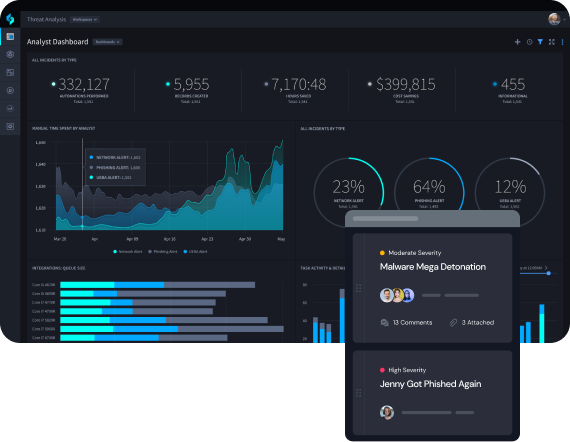 Streamline Data Ingestion Across Tools and Teams
Reduce the complexity of environments without sacrificing sophistication. Bring in larger, diverse data sets faster and easier. Swimlane ingests data right at the source for immediate insights.

With Swimlane, we didn't have to try and fit our outcome into a preconceived box that had already been developed. Swimlane allowed us to build something that worked for us and how we operate.

Matt Helling
Head of Cyber Services

It's very important to keep a holistic view of how you want the ecosystem setup, where Swimlane SOAR integrates with the different platforms. We think of how a particular security event is triggered, how it would flow through the entire ecosystem, and at what stage would Swimlane be responsible to act.

Wai Kit Cheah
Senior Director – Security Practice

Explore Swimlane Turbine
The world's most-capable security automation platform