alerts security teams face per day
Even more frustrating, analysts report a 50%+ false-positive rate, which is a recipe for alert fatigue.
time saved per SIEM triage alerts with Swimlane
Dismissing false positives quickly, security analysts are able to clear their
queue and save time.

time saved optimizing processes with Swimlane
Customized case management views enable teams to tailor their processes based on unique requirements.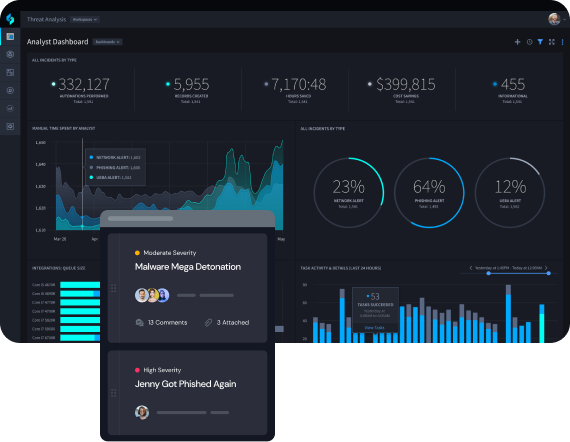 Reduce Errors & False Positives
With automated SIEM alert workflows, false positives can be identified and dismissed, which frees up analysts while reducing error-prone work and the risk of alert fatigue.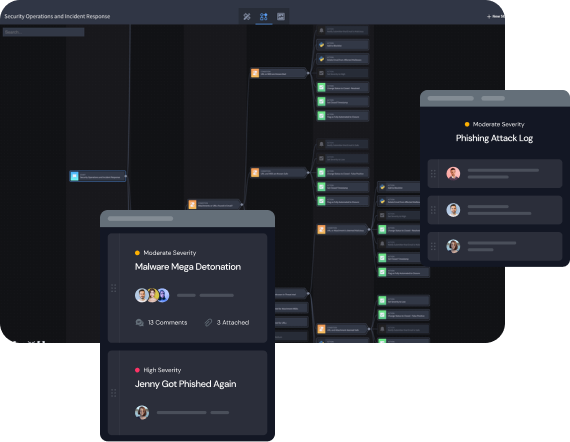 Centralize Alert Information
With robust case management capabilities, alerts across all your channels can be centralized into intuitive dashboards and reports, to serve as the system of record for the entire security organization.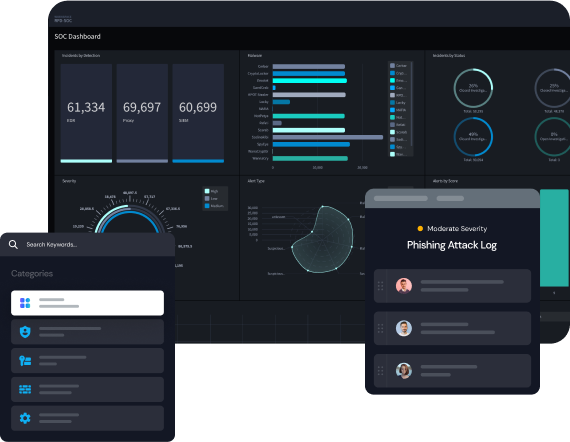 Stop Breaches Faster
Fully customizable and adaptable incident response playbooks empower your security team to enable automations that respond to true threats faster, lowering mean-time-to-detect (MTTD) and respond (MTTR).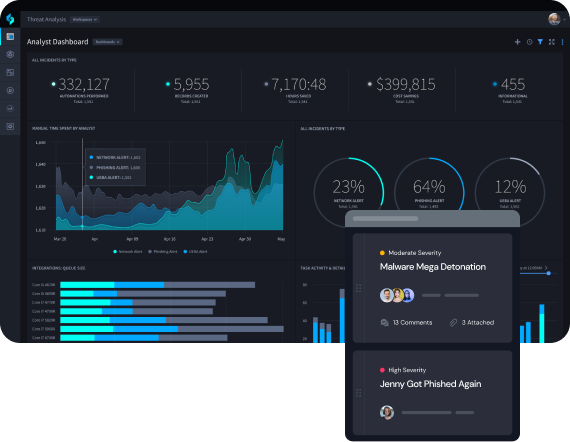 Mitigate Analyst Burnout
Swimlane handles the mundane and time-consuming tasks required for threat hunting, so that analysts can allocate their time to more strategic decisions and proactive defense measures.
I'm 100% convinced that every customer that is operating a SIEM system, that's operating a log management solution, a SOC whatsoever – if they want to survive, they need some kind of automation.

Patrick Schraut
SVP Cybersecurity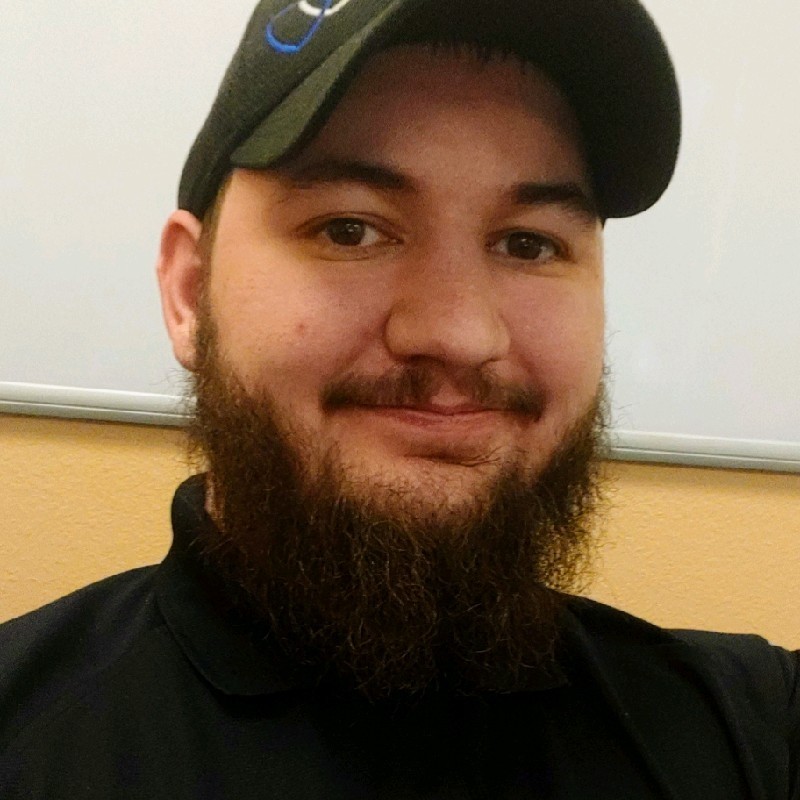 The ease of use and visual UX of Swimlane Turbine's playbooks lowers the barrier of entry for analysts to be successful automators. We've seen that Tier 1 Analysts can build playbooks 2-3x faster than they can with other solutions. Turbine will enable us to spend more time on our customers instead of building or managing solutions.

Zach Tielking
Chief Cyber Forensicator

Automate SIEM Triage with Swimlane Turbine
The world's most capable security automation platform