of companies experienced a physical security breach.
Robbery, the use of counterfeit money, and natural disasters are all forms of physical vulnerabilities.
average cost of an exploited physical asset
risk monitoring
Gain critical visibility throughout Swimlane Turbine's reporting, investigation, and response.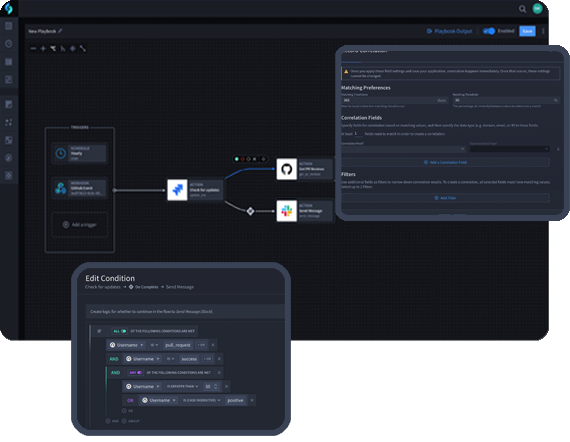 Protect Physical Assets
Respond to physical risks in near real-time through either a fully-automated response, or via a single-click triage action when human-in-the-loop interaction is required, compressing the mean-time-to-detect (MTTD) and mean-time-to-respond (MTTR).
Ensure Asset Compliance and Defense
A complete and autonomous process can be deployed utilizing Swimlane to reduce attack surface for would-be attackers and support compliance reporting.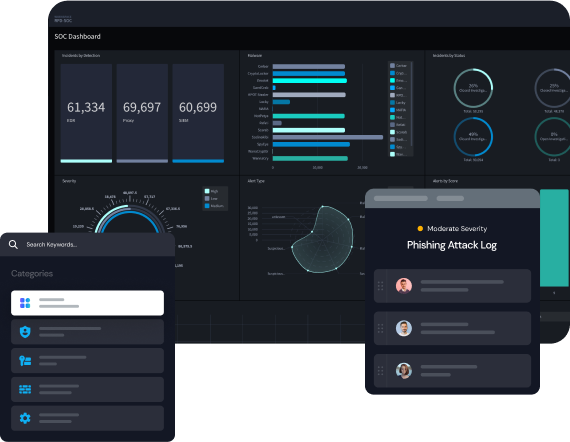 Enable Smooth Physico-Cyber Convergence
Swimlane platform serves as a centralized management hub system of record to provide increased visibility across physical and cyber assets.
With our existing talent pool, we turned to Swimlane's low-code security automation offering to create a centralized system of record for our Security Operations Center (SOC) and remove dependencies on a host of manual processes.

Brandon Potter
Chief Technology Office – ProCircular

As cyberattacks on critical infrastructure continue to rise, and the cybersecurity skills shortage pervails, it's crucial to (…) provide critical infrastructure organizations with automation solutions that will improve their speed of response and standardize incident response processes, giving organizations the defense they need to protect against threats targeting their industries.

Joshua Magady
Practice Technical Lead, 1898 & Co.

Address Physical Security with Swimlane Turbine
The world's most capable security automation platform