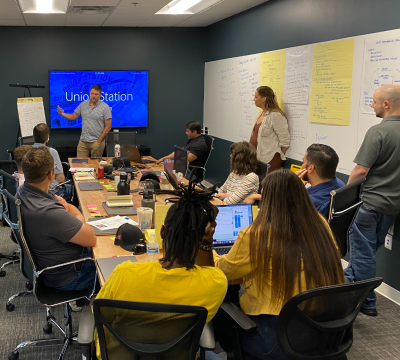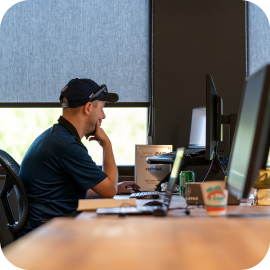 Our Mission
Empower security teams through security automation
Swimlane is the largest and fastest-growing pure-play security automation company. Our platform is trusted by major security-forward organizations and we are recognized as the #1 rated security automation platform. Our mission is to prevent breaches and enable continuous compliance via a low-code security automation platform that serves as the system of record for the entire security organization.
Punch Above Your Weight Class
We go beyond the status quo to consistently surprise and impress with our ability to deliver.
Happy
Innovators
The hard problems are the fun problems to solve. We're excited to take on difficult challenges and find creative solutions.
Honesty and
Integrity in
'all the Things'
We make decisions with the best of intentions, doing what is right for security teams and our customers.
Always be
Speed of WOW
We thrive on a startup mentality to deliver innovative solutions at lightning quick speeds.
Move at the
Leveling up
Swimlaners continuously improve and embrace change to be leaders in our industry, both as a company and individually.
Better Workflows Make for Happier Workers
Our Method
We're leading the future of automation with world class people, processes and technology. Swimlane pushes the boundaries of SOAR to bring a new definition to modern security automation.
Our People
Community is at the center of Swimlane. Our culture encourages collaboration on all levels, where anyone can make an impact.

Swimlane's Diversity Committee
Our Passion
We're innovators. The cybersecurity world is dynamic, and we work to stay on the cutting edge of security operations.
Our Customers
Trusted by the World's Leading Organizations
#1 Trusted Low-Code Security Automation Platform
Major security-forward enterprise customers like Lumen, Incomm and Toshiba are advancing their security operations with Swimlane.