individuals playing video games worldwide
Gamers across the globe report that they've experienced the negative impact of other players cheating.
of gamers admit to online cheating
The negative consequences of cheating and exploitation can significantly impact companies' operations, reputation and profitability.
of anti cheat investigations are completed
Manually going through massive amounts of telemetry data is a time-consuming and daunting task.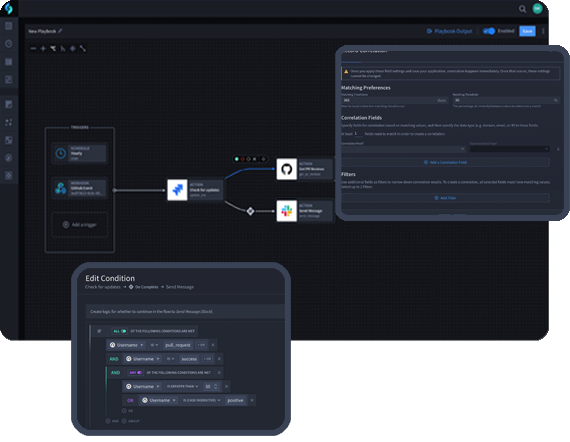 Automated Cheating Detection & Investigation
Swimlane Turbine actively monitors and identifies abnormal activities that signal cheating may be occurring. These signals trigger an immediate cheating investigation. Turbine cross-references a vast amount of data and generates a comprehensive incident report.
Real-time Cheating Remediation
Swimlane Turbine enables organizations to make quick decisions on whether to suspend, ban, or classify an issue as a false positive, ensuring consistent steps are taken.
Secure Business Success with Player Trust
Swimlane Turbine's proactive approach to cheating methods ensures fair gameplay, enhancing the overall gaming experience and preserving player trust in the integrity of the gaming environment.
Address Cheating with Swimlane Turbine
The world's most capable security automation platform